Rodent Proof Door Sweep 36"
00020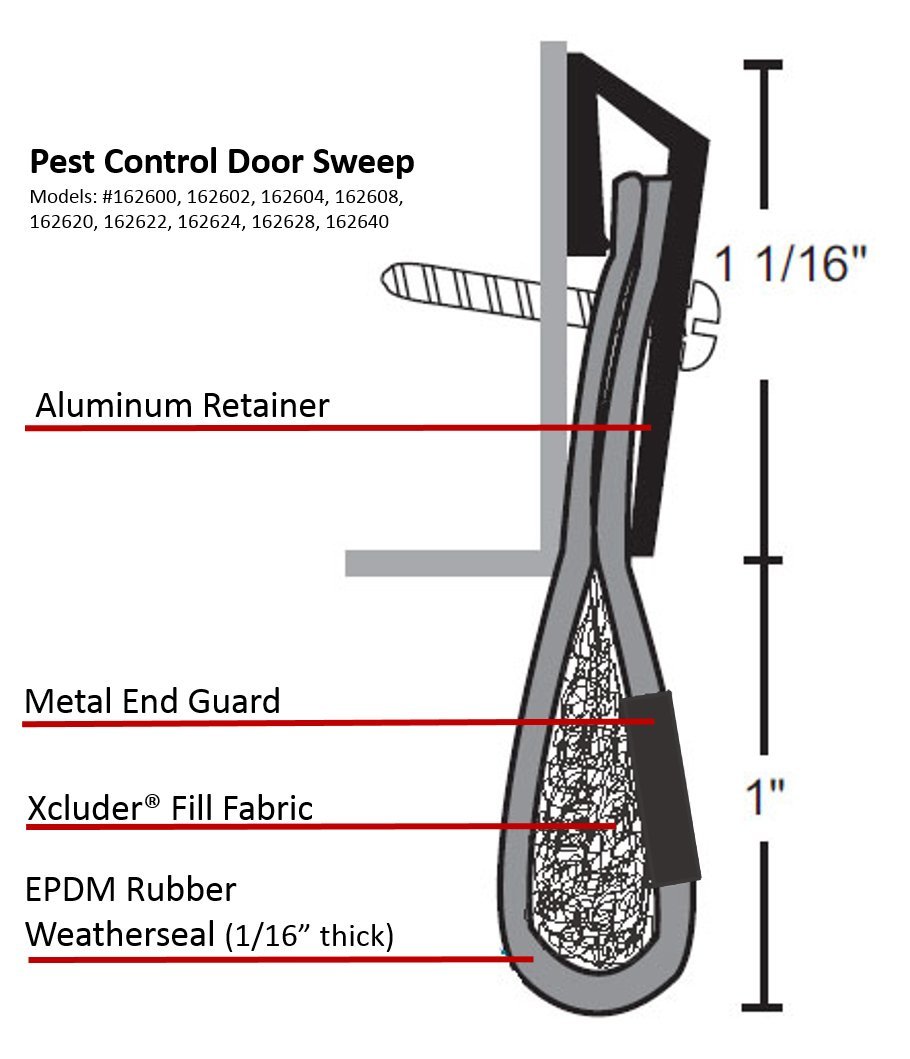 WHAT MAKES PEST CONTROL DOOR SWEEPS BETTER?
The secret to Pest Control Door Sweeps is the patented filling of coarse stainless steel wool interwoven with poly fibers. This impenetrable, abrasive barrier prevents rodents and insects from entering without using harmful chemicals or poisons. The reinforced neoprene rubber outer seal creates an effective and durable environmental barrier keeping drafts and water out and the light, heat and odors that are a beacon to pests in. Unlike brush type seals, Pest Control Door Sweeps won't deform leaving gaps that provide easy access for pests and reduced efficiency as a weather seal.